"Healthy partnerships" is not just a client-based philosophy at Supreme Structures. Our team believes partnership is the key to success in commercial building.  The following active associations keep our processes ahead of the curve, by offering our employees opportunities for continuing education, member-only news and benefits, and access to experts.
American Buildings Company – "At American we are extremely proud of the high quality products we manufacture, but we consider our real strength to be our network of over 800
American Builders across the country. We pride ourselves in choosing only the best contractors in any particular area to represent us. Many of our Builders have been closely associated with American for over 25 years. We meet with them regularly to discuss product and service improvements."

Fitchburg Chamber of Commerce – "The Fitchburg Chamber Visitor & Business Bureau provides tools, resources and opportunities to support the success of our members. We accomplish this by uniting and engaging businesses , residents, civic leadership and visitors."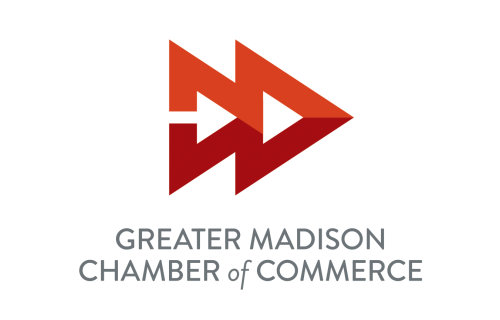 Greater Madison Chamber of Commerce. "The Greater Madison Chamber of Commerce wants to make the Madison-area a global hub for innovation. We believe the visionary ideas and entrepreneurial spirit here make our community unique. Our members include big and small, traditional and pioneering, and tech-savvy and creative businesses and nonprofit organizations. We strive to create an even playing field for our network of 1,400 members. Giving each of them the ability to succeed and grow in the ever-changing game of business. By working together, we have the power to advocate for healthy economic growth on all levels."
Middleton Chamber of Commerce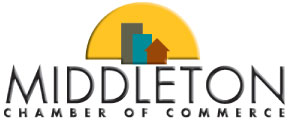 "The Chamber works for you to promote a strong economy and
high quality of life for the greater Middleton Community. We are an association
of more than 700 businesses, focused on facilitation, advocacy, education and communication." 
We are STRONGER together!
Oregon Wisconsin Chamber of Commerce

– "We support both the economic and local community to ensure Oregon is a great place to live, work and play through these core service areas: Promote • Inform • Connect • Advocate."
WasteCap Resource Solutions – Members of WasteCap offer energy, expertise, influence and financial support that has resulted in the diversion of hundreds of thousands of tons of recyclable and reusable waste from landfills.

Wisconsin Green Building Alliance – "WGBA is a non-profit educational organization that serves the state of Wisconsin. We are an affiliate of the US Green Building Council and represent USGBC and its programs in Wisconsin. Our Members and Board are a diverse group,           demonstrating the appeal of Green Building to all sectors of industry and society."
Associated Builders and Contractors, Inc. Wisconsin Chapter – "Associated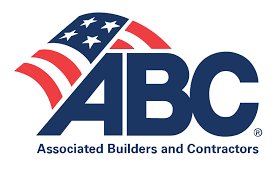 Builders and Contractors (ABC) is a national trade association for the construction industry which actively promotes the merit shop form of construction."
The Blue Book Building & Construction Network is "a powerful, simple search engine built exclusively for construction! BlueSearch is how decision-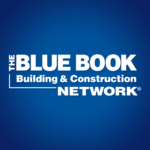 makers find local, state & regional General Contractors, Suppliers and Manufactures. BlueSearch puts over one million qualified, regional, classified companies at your fingertips."